Garden Camp is back for an exciting summer of outdoor fun and learning.
Connecting children to plants and each other through structured activities and unstructured play amidst plants from around the world, Garden Camp currently offers programs for children ages 5 through 14 (rising K through 8th grade).
Our camp is a place for curious minds, active bodies, and budding artists. With experiences anchored in gardening, ecology, art, and wellness, we strive to enrich the "whole child" and develop deep appreciation for plants, comfort with outdoor learning, and a lifelong love of San Francisco Botanical Garden. We have a limited number of remaining spots for K-5th and Middle School students!
Register for 2023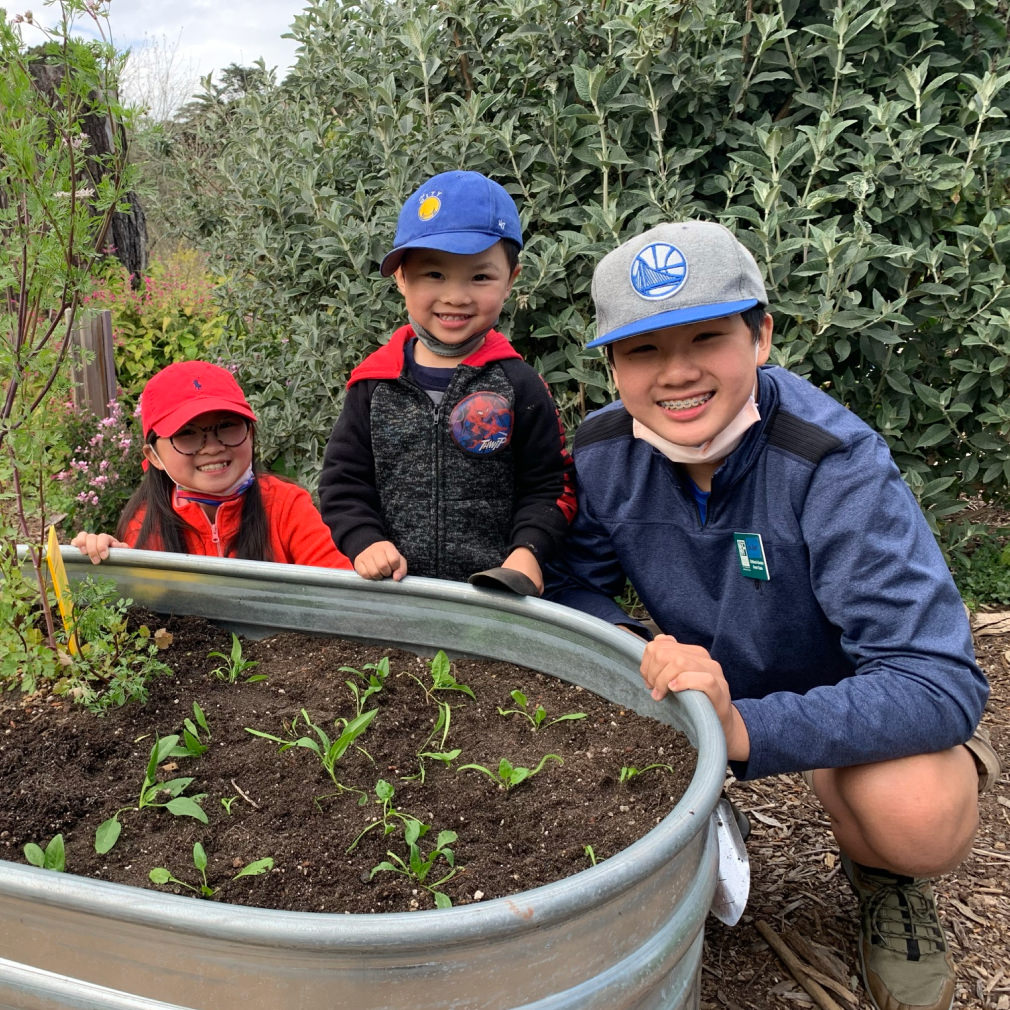 2023 Dates
Each session of Garden Camp is two weeks long, with hours from 9am-4pm.

Session 1
June 20 – June 30
no camp Monday, June 19
(Registration Closed)
Session 2
July 5 – July 14
no camp Monday, July 3, Tuesday, July 4 or Monday, July 10
(Registration Closed)
Session 3
July 17 – July 28
Includes Middle School Session +
(Registration Closed)
Session 4
July 31 – August 11
Includes Middle School Session +
(No Remaining K-5 Spots – Wait List Closed
1 spot remains for Middle School Session)
Updated 6/23/23 at 12:00pm
Please note: Campers may only attend for one session of Garden Camp.
2023 Fees
We are thrilled to continue using our Tier System for the Garden Camp program. Please consider selecting the highest level you can afford, knowing that, in doing so, you are enabling others to participate as well – and our community benefits from greater diversity.

Tier A – $1050
This most closely reflects the market rate of camp pricing and helps enable us to provide a subsidized rate for families in need. ($1250 for Middle School program)
Tier B – $770
Partially subsidized for families needing some support to make camp more affordable. Suggested for families that make less than $128K* annually. ($910 for Middle School program)
Tier C – Scholarship program
See details below.
Please remember: All campers receive the same high quality camp experience regardless of payment tier chosen. Your selection is kept confidential. Members will receive a 10% discount regardless of their chosen tier, which will be applied through a discount code sent out prior to registration.
*median household income for a family of 4 in 2020
Note: All prices are subsidized for program weeks with less than 10 days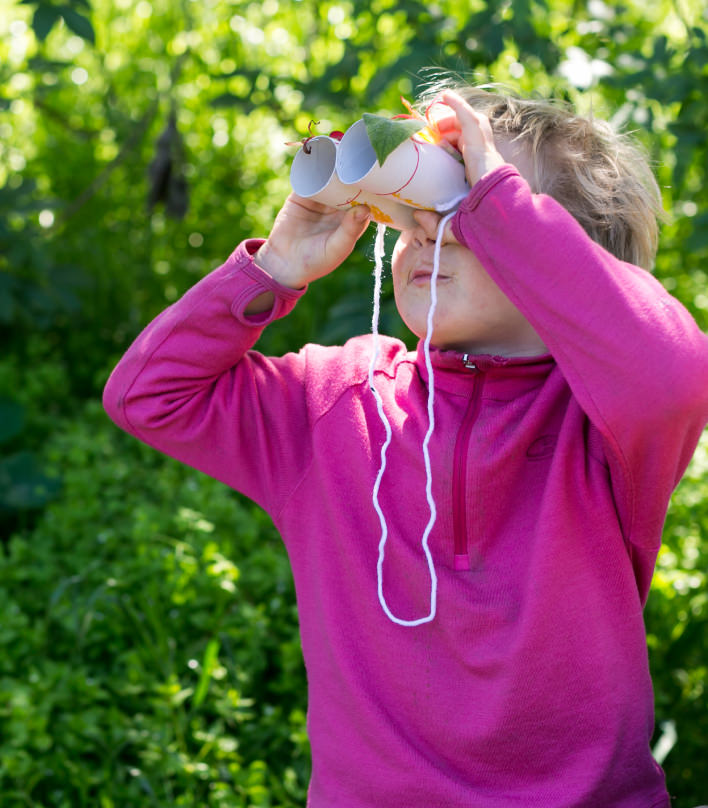 Scholarships
Garden Camp strives to be accessible for all and offers meaningful scholarships to families in need. Full and partial scholarships are available to SNAP recipients. This summer we are proud to partner with Summer Together for the bulk of our scholarship applicants. We have limited spots saved for in-house scholarships.
Please reach out by 3/15/23 to be added to our internal scholarship list.
Scholarship Application Period
We have limited spots for our in-house scholarship this summer as we will be partnering with Summer Together to fill the majority of our slots. Please reach out by 3/15/23 to be added to our internal scholarship list. All in-house scholarship families will be contacted by 3/17/23.
COVID-19
Garden Camp was thrilled to run during the last three summer seasons despite the ongoing pandemic. We were able to adapt our program to meet all requirements outlined by the Department of Public Health for an exciting summer.
We are looking forward to continuing our commitment to a safe summer camp season.
A few of our adapted procedures are listed here:
​Campers and counselors are requested to wear masks during indoor settings.
Campers are kept in stable pods no larger than 12 campers, with 2 counselors each.
Campers are to stay 3 feet apart from each other during lunch and snack.
Counselors and Lead Staff are fully vaccinated.
We will continue monitoring any requirements outlined by the Department of Public Health and will adapt our program as necessary. Thank you for your flexibility as we all strive to keep our children safe!
If you have any specific questions or concerns related to COVID-19​ please check your confirmation email for more information before contacting us at gardencamp@gggp.org.
Garden Camp FAQs
Currently our main Garden Camp program is for rising Kindergartners through rising 5th graders. We ask our rising-K campers to be at least 5 years old, and our rising 5th graders no older than 12. The occasional exception is made for an older 4-year-old, but this is done on a case-by-case basis and must be discussed with our team before registration. Summer of 2023 we are introducing a Middle School program for rising 6th through 8th graders (12 years old through 14 years old).
Yes! SFBGS Members will receive a discount code on standard camp fees and the opportunity to register early through a camp pre-sale, starting February 1, 2023. Discount code and registration link will be e-mailed to all members (Family / Dual level and above) on Monday, January 30, 2023. If you became a Family/Dual level member after January 30, please contact membership@gggp.org to receive the discount code and early registration link.
We have shifted to the Tiered Payment system for our Garden Camp program with the hope that this will allow greater diversity of participants in our program from the community. The multiple payment tiers illustrate the true costs of summer camp at SFBG. Please consider selecting the highest level you can afford, knowing that, in doing so, you are enabling others to participate as well – and our community benefits from greater diversity. All campers will receive the same high quality camp experience regardless of payment tier chosen. Your selection is completely confidential.
Tier 1: Most closely reflects the "true cost" of camp
Tier 2: Partially subsidized for families needing some support to make camp affordable
Tier 3: Subsidized rate, supported through contributions from individuals
Pick-up and drop-off take place on MLK Jr. Drive just through the Garden's Main Gate, to the right, before passing the bookstore (see map here). There is no rolling drop-off for campers; please walk your camper into camp for appropriate check-in. Please note that MLK Jr. Drive is a busy street – please use cross walks with your children. At drop-off, parents/guardians will be required to share the name of the adult/s picking up their camper or confirm the name that we have on our list. Campers will have their temperature scanned before entering as well as going through a daily symptom check. If your camper has a temperature or any symptoms, they will not be permitted to enter the program.
During pick-up, we will be checking IDs. Families will line up after checking-in with our staff member and their camper will be brought out to them. Thank you for your patience as we provide the utmost safety for our campers. More information will be included in camper confirmation emails. Thank you!
At this time we are determining our capacity for scholarships in the 2023 summer season. Thank you for your patience!
As of September 2022, we are pausing all camp programs other than Summer Garden Camp. This will allow our team more time to plan and rest so we can continue to give your campers the best program possible. Thank you for your interest, and we will be sure to announce any changes to camp programming well in advance.
See you in Summer 2023!
There is a wait list that you are able to join if interested, but keep in mind that there is often very little movement on this front. If so, we will contact people in order of how they joined the wait list. While registration is only open to Members, only Members are able to join the wait list. Thank you for your interest in Garden Camp!
Yes! Include the name of the friend during registration, or send an email to gardencamp@gggp.org to make sure we know of your request.
No Garden Camp group will exceed a group size of 12. Each group will have two adults assigned to it for the duration of the 3 week session.
The Garden is a place for children with all abilities. If your child requires an aide at school, please contact gardencamp@gggp.org to speak to a staff member to learn more about daily schedules, activities, and to ensure we are prepared to meet the needs of your child. Aides attending with children will need to undergo a background check in advance of accompanying their camper to camp. We look forward to ensuring all campers have great experience; thank you in advance for helping make this possible by communicating with us early!
Unfortunately at this time we do not offer sibling discounts for our Garden Camp program.
Campers will arrive and check-in at the front of the Garden around 9am. After a temperature scan and a symptom check, campers will be permitted to join their groups. All summer camp groups have the ability to change and adapt their activities based on what their campers are interested in. All groups will have gardening and ecology lessons, as well as arts and crafts to spark their creativity, and lots of exploration through the Garden.
Lunch will be eaten around noon each day after thoroughly cleaning our hands. Campers can expect to be on their feet and walking much of the day and also to get their hands dirty! Between games and singing songs, Garden Camp campers spend their time learning and growing, just like the plants we cultivate.
At the end of the day, campers will return to the pick-up zone for easy retrieval and to re-cap their days.
Within 24 hours of your registration, 100% refund is available. After 24 hours, cancellations made until one week prior to your camp start date qualify for an 80% refund. There are no refunds available within one week of your camp start date.
This policy applies for both camp week fees and extended care fees. This refund policy holds for instances of illness or family emergencies. Cancellations must be requested in writing via email. The date stamp on the email will serve as the time marker for your request and will establish potential refund, if any.
Change requests must be submitted in writing via email and a $25 change fee will be charged upon change. Each camper is limited to 2 changes per camp season. We will do our best to accommodate changes, but in the event that your desired change cannot be accommodated, the refund policy will apply to any cancellations.
Due to limited registration slots and our desire to serve as many campers as possible, children may only register for one session of Garden Camp per summer. Thank you for understanding!