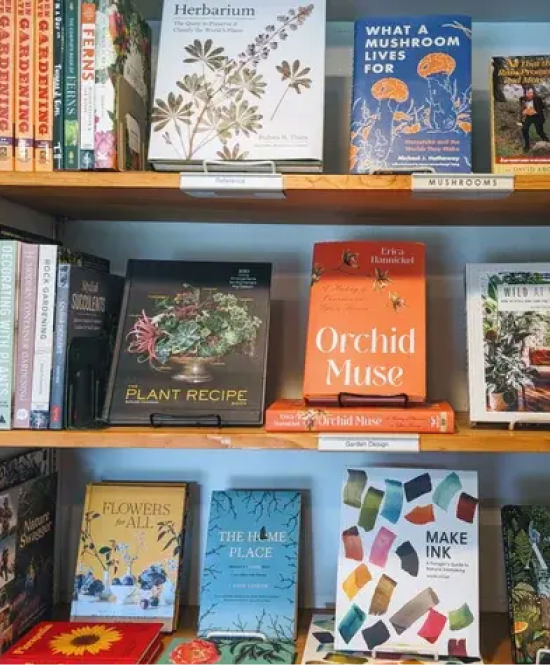 Bookstore & Plant Shop
Shop official Gardens of Golden Gate Park merchandise. discover books for children and adults alike on gardening, birds, hiking and more, and peruse a wide selection of plants daily.
Contact​
Bookstore Contact: wochoa@gggp.org
Plant Shop Contact: dglaub@gggp.org
Open Daily
10:00am – 4:00pm
Located near the Main Gate of San Francisco Botanical Garden and in the West Gallery of the Conservatory of Flowers.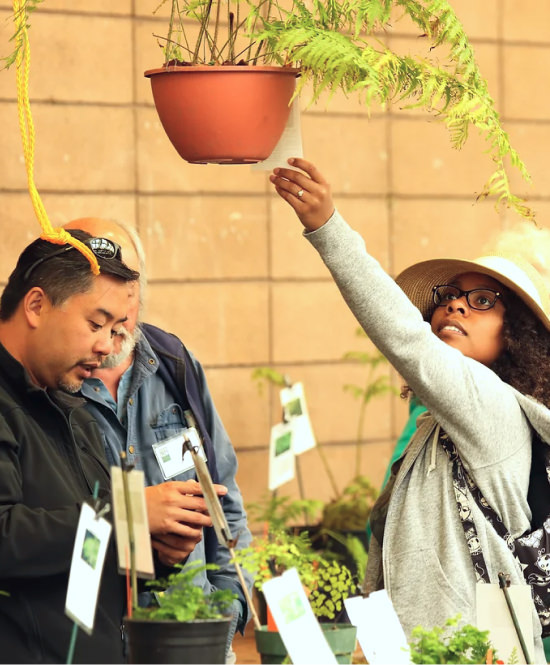 Plant Sales
Aided by enthusiastic and knowledgeable volunteers, amateur and professional gardeners alike will find premium plants and delight in finding a few rare and unusual gems along the way!
Upcoming Plant Sales:
January 14-15 – Magnolia and Friends
February 11-12 – Plants for Shade
March 11-12 – Houseplants
April 8-9 – Cacti and Succulents
May 13-14 – Pollinator Plants
June 10-11 – Herbs and Medicinal plants
July 8-9 – Rock Garden and Container Plants
August 12-13 – Epiphytes
Rescheduled to September 23-24 – California Natives
October 14-15 – Dry Garden
November 11-12 – Ferns
December 9-10 – End of Season Sale